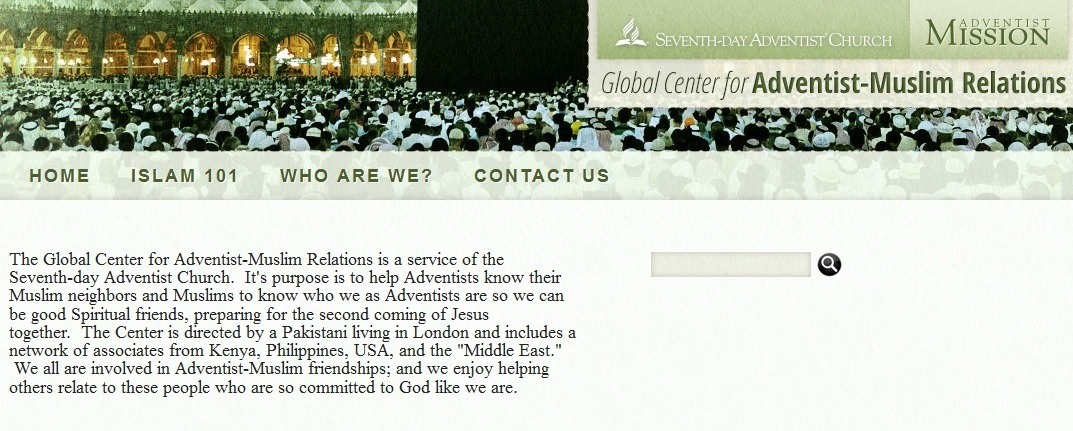 You are about to read an amazing statement from the

General Conference of Seventh Day Adventists.

We sent them the following message.
.....Dear Brothers & Sisters,
This is my first time into your site and I am amazed at
what I am reading here ! such as the following:
"The Global Center for Adventist-Muslim Relations is
a service of the Seventh-day Adventist Church.
It's purpose is to help Adventists know their
Muslim neighbors and Muslims to know who we as
Adventists are so we can be good Spiritual friends,
preparing for the second coming of Jesus together.

The Center is directed by a Pakistani living in London
and includes a network of associates from Kenya,
Philippines, USA, and the "Middle East." We all are
involved in Adventist-Muslim friendships; and we enjoy
helping others relate to these people who are so
committed to God like we are."
Muslims are "preparing for the
second coming of Jesus: ??
Muslims around the world are preparing for the coming
of the 12th Imam whom they then think will lead
them into battle to take control of the whole world under
Muslim rule which is: "convert or die".
Muslims do not even believe that Jesus is the
Son of God and ONLY SAVIOUR of mankind.
For the Adventist church to publish such things
is a denial of Scripture and Testimony of Jesus.
The Scripture says:

"For God sent not his Son into the world to
condemn the world; but that the world through
him might be saved.
John 3:18 He that believeth on him is not condemned:
but he that believeth not is condemned already,
because he hath not believed in the name of the
only begotten Son of God."
So the Muslim people do not even believe in
Jesus as the Son of God therefore they are under the condemnation of God. Allah is a pagan god and
is actually Lucifer the fallen angel who the Bible
also calls him "Satan, devil, dragon", Muslims
ignorantly worship Satan, not the Creator God
of the Christian. The Muslims are killing Christian's,
and even other Muslim sects are killing each other,
Shiites and Sunnis are killing each other and this is
the God of the Christian ! Adventists !
What has come over you that you are teaching
such lies and denying Scripture and Testimony !
Further the Scripture says: John 3:36 "He that believeth on
the Son hath everlasting life: and he that believeth not the Son shall not see life; but the wrath of God abideth on him."
Therefore; Muslims will suffer the wrath of God in the
SEVEN LAST PLAGUES !
Adventist will also be recipients of the
Seven Last Plagues
if they continue this false unity and denial of
Christ and His Holy Word !
Please; stop this betrayal of the God you
claim to worship !
Because we love you, we send this warning !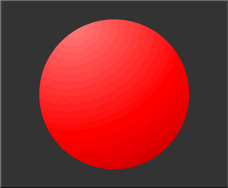 A brother & Sister;
Rich & Joyce Weber
and