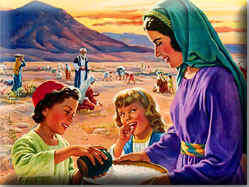 Our Son sent us a video about manna falling at a mission station in Angola. I did some searching on this and found a 1947 Signs Of The TIme's article about it. It fell the first time in 1939 when there was a famine in Angola. Now it is falling again at the same mission station which you will see in the video.
I also found a report of it in the Milwalkee Journal of 1947. The first link will take you to the Sign's of the Times article, the second to the Milwalkee Journal and the third one to the video.


Notice that the manna falls on Wednesday and Friday but not on the Seventh Day Sabbath !